Assessing the Genotoxic Potentials of Methomyl-based Pesticide in Tilapia (Oreochromis niloticus) Using Micronucleus Assay
Abstract
Pesticides are recognized as serious pollutants in the aquatic environment with the potential to cause genotoxic on the aquatic organism, especially fish. The micronucleus (MN) assay has been used to evaluate genotoxicity of many compounds in polluted ecosystems such pesticides. The aim of this study to determine genotoxic effect of methomyl-based pesticide on tilapia (Oreochromis niloticus). Fish were exposed to six different concentrations base on range finding test (0 ppm, 3.2 ppm, 4.2 ppm, 6.5 ppm, 8.7 ppm and 10 ppm) of methomyl-based pesticide. The micronucleus were collected from peripheral blood erythrocyte of fish after 96 h exposure. Peripheral blood samples smears were stained with Giemsa, MN frequencies were counted and statistically analyzed using one-way ANOVA. The result of this study showed after 96 hours exposed to methomyl-based pesticide, at concentration 0 ppm causes 0% mortality, at concentration to 3.2 ppm causes 30% mortality, at concentration 4.2 ppm causes 60% mortality, at concentration 6.5 ppm causes 70% mortality, at concentration 8.7 ppm causes 80% mortality, at concentration 10 ppm causes 100% mortality of fish test. Lethal Concentration 50 (LC50 - 96 hours) of methomy-base pesticide towards tilapia (O. niloticus) is 4.015 ppm. Through micronuclei assay during 96 hour exposure of methomyl-based pesticide, the result shows that frequencies of micronuclei in erythrocyte of fish test at concentration at 0ppm is 12‰, 18‰ and 16‰; at concentration at 3.2ppm is 33‰, 26‰ and 29‰; at concentration at 4.2ppm is 41‰, 38‰ and 46‰; at concentration at 6.5ppm is 68‰, 81‰ and 82‰; at concentration 8.7ppm is 133‰, 130‰ and 137‰; at concentration 10ppm is 163‰, 166‰ and 156‰. It revealed that methomyl-based pesticide exposure induced after 96 h significantly (P<0.05) increased genotoxic potentials simultaneous with increased concentration.
Keywords: Genotoxic, Methomyl, Micronucleus Assay, Pesticide, Tilapia.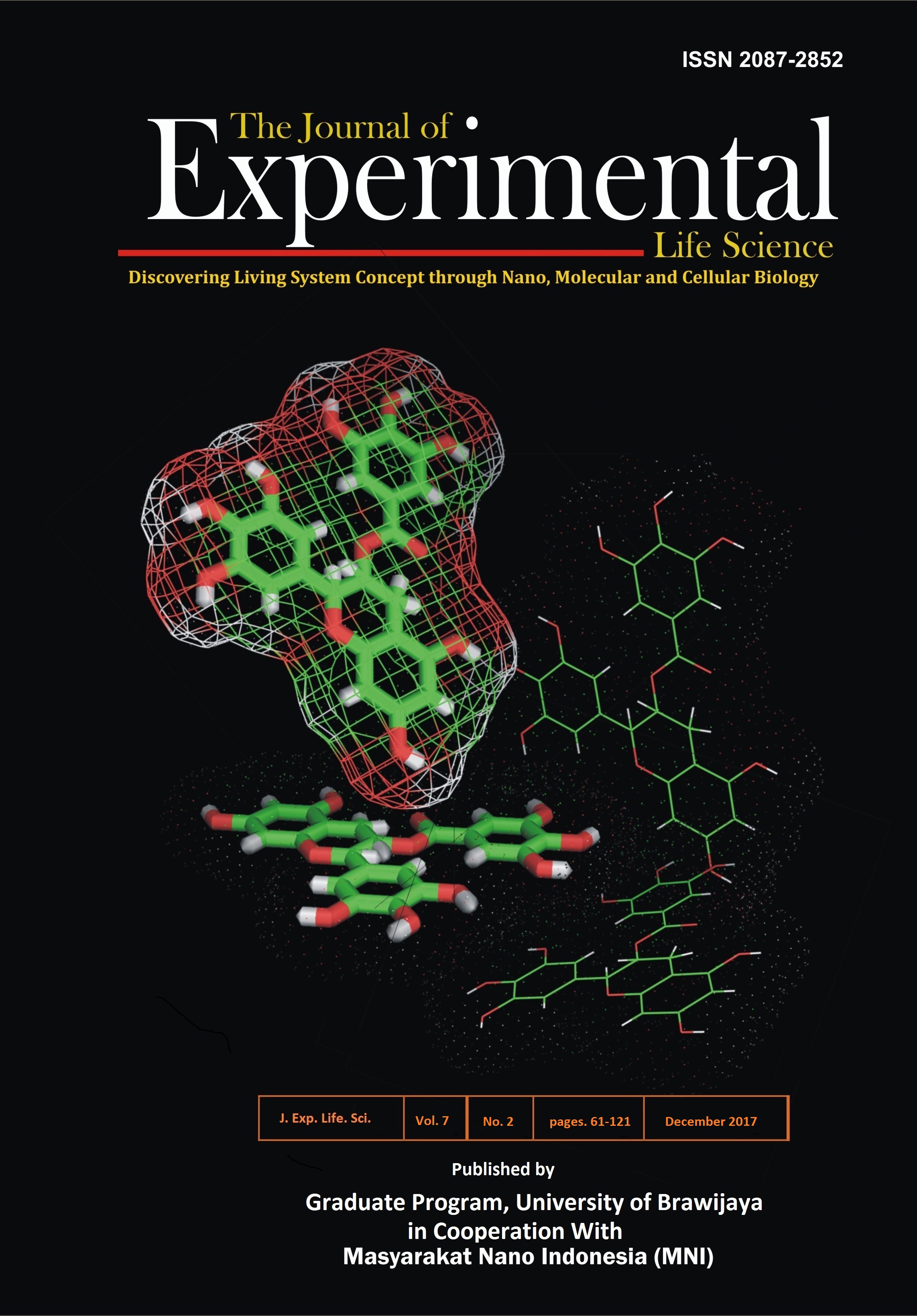 Downloads
License
Authors who publish with this journal agree to the following terms:
Authors retain copyright and grant the journal right of first publication with the work simultaneously licensed under a Creative Commons Attribution License that allows others to share the work with an acknowledgement of the work's authorship and initial publication in this journal.
Authors are able to enter into separate, additional contractual arrangements for the non-exclusive distribution of the journal's published version of the work (e.g., post it to an institutional repository or publish it in a book), with an acknowledgement of its initial publication in this journal.
Authors are permitted and encouraged to post their work online (e.g., in institutional repositories or on their website) prior to and during the submission process, as it can lead to productive exchanges, as well as earlier and greater citation of published work (See The Effect of Open Access).