The Effect of Explant Types and Kinetin Concentration on In Vitro Callus Induction in Vetiveria zizanioides (L.) Nash
Abstract
The aims of this research were to evaluate the effect of explant types and several kinetin concentrations on in vitro induction and growth of callus vetiver (Vetiveria zizanioides (L.) Nash). Crown and tiller of vetiver were cultured on Murashige and Skoog's (MS) media supplemented with combination of 2,4-D 0.75 ppm and several kinetin concentrations (0, 0.3, 0.5, 0.75, and 1) ppm. The induction and growth of callus were influenced by type of explant and concentration of kinetin. Formation and growth of callus on tiller explant were faster than crown explant. Callus on tiller explant were formed one week after culture, while callus from crown explant were formed at four weeks after culture. Callus growth on tiller explant also was better than crown explant. Eight weeks after culture, callus fresh weight from tiller explant was 0.35 ± 0.09 g, while callus fresh weight from crown explant was only 0.16 ± 0.08 g. The addition of kinetin in the medium combined with 2,4-D was able to increase callus growth and the optimum concentration of kinetin used was 0.5 ppm. The addition of kinetin more than 0.5 ppm in the medium decreased the callus fresh weight.Keywords: callus, crown, in vitro culture, tiller, Vetiveria zizanioides.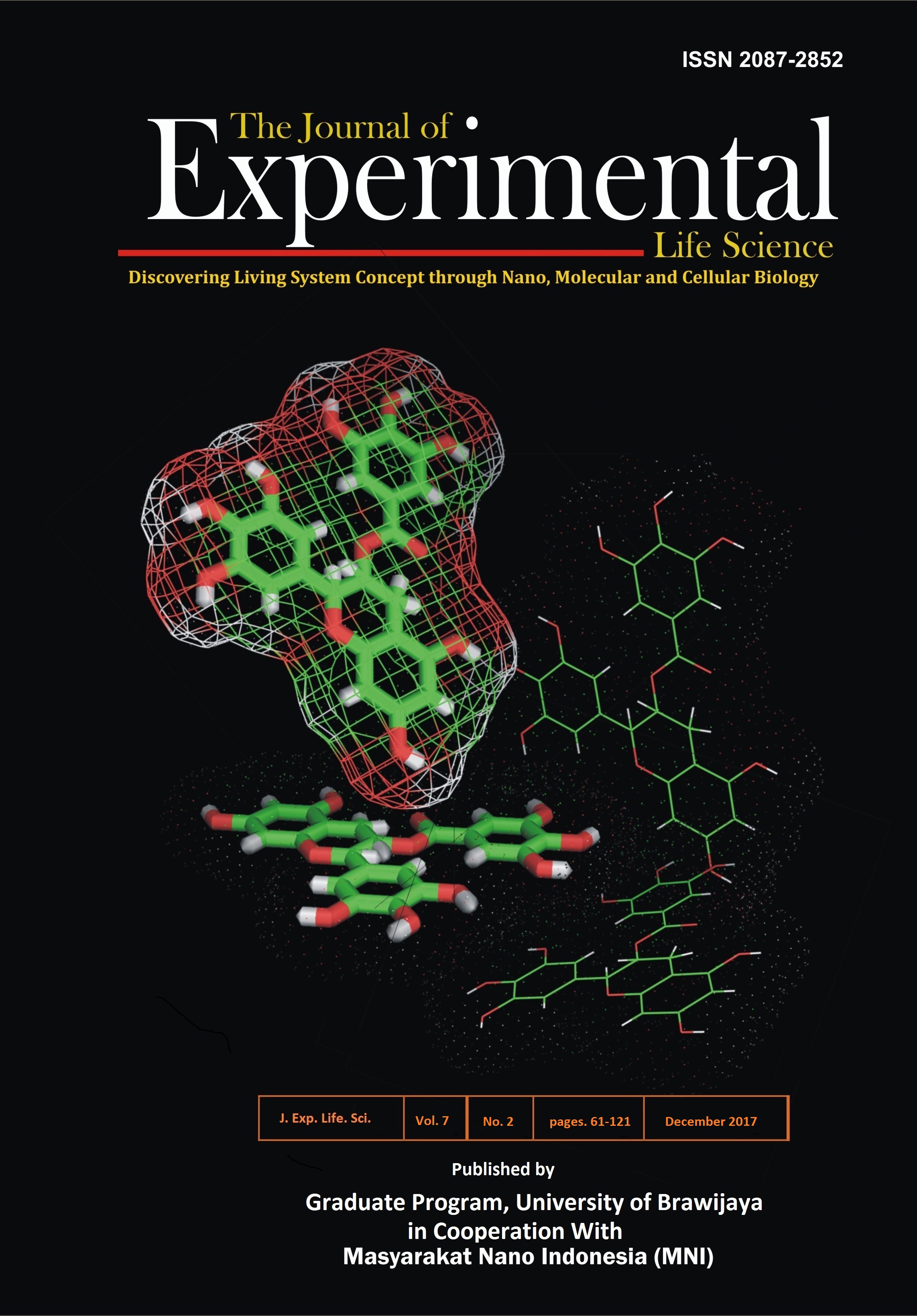 Downloads
License
Authors who publish with this journal agree to the following terms:
Authors retain copyright and grant the journal right of first publication with the work simultaneously licensed under a Creative Commons Attribution License that allows others to share the work with an acknowledgement of the work's authorship and initial publication in this journal.
Authors are able to enter into separate, additional contractual arrangements for the non-exclusive distribution of the journal's published version of the work (e.g., post it to an institutional repository or publish it in a book), with an acknowledgement of its initial publication in this journal.
Authors are permitted and encouraged to post their work online (e.g., in institutional repositories or on their website) prior to and during the submission process, as it can lead to productive exchanges, as well as earlier and greater citation of published work (See The Effect of Open Access).