In Vitro Morphogenesis Responses of Various Explant in Physalis angulata L.
Abstract
The objective of this research was to identify morphogenesis responses of in vivo and in vitro-derived explant of Physalis angulata L. Explants were cultured on MS medium containing 3% sucrose solidified with 1.3% agar supplemented with combination of 6-benzylaminopurine (BAP), indole acetic acids (IAA), naphthalene acetic acid (NAA) and 2,4-dichlorophenoxyacetic acid (2,4-D). All explant types have morphogenesis ability. Capability for shoot regeneration was observed in high number of shoot tip (96.1%) and nodes explants (75.2%). Callus formation was dominantly produced by in vitro leaf explants. In vivo leaf had low responses for shoot/root regeneration and callus formation. These results provided an alternative choice of the explant suitable for either plant regeneration or callus formation.Keywords: callus, cotyledonary nodes, explant types, shoot regeneration.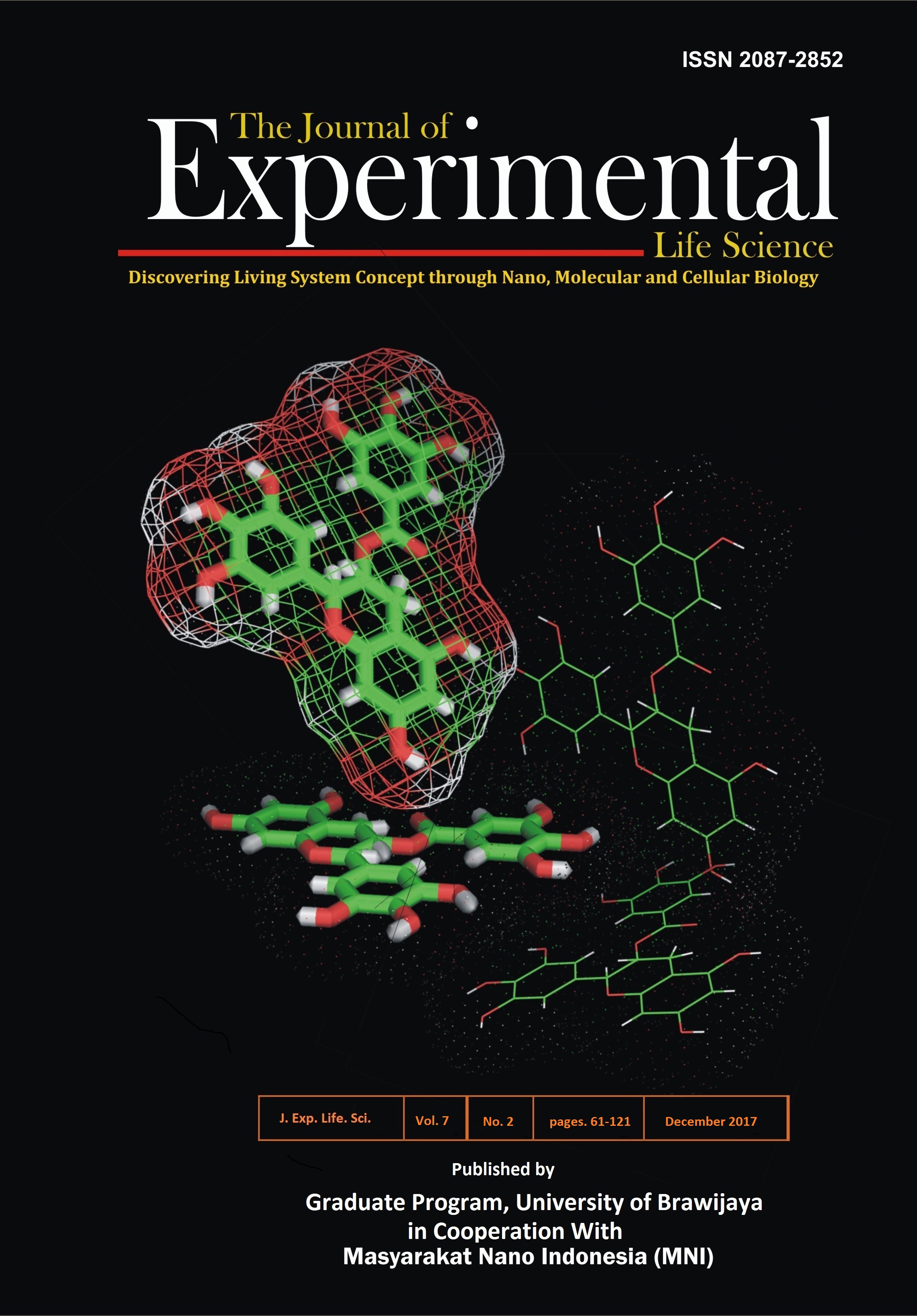 Downloads
License
Authors who publish with this journal agree to the following terms:
Authors retain copyright and grant the journal right of first publication with the work simultaneously licensed under a Creative Commons Attribution License that allows others to share the work with an acknowledgement of the work's authorship and initial publication in this journal.
Authors are able to enter into separate, additional contractual arrangements for the non-exclusive distribution of the journal's published version of the work (e.g., post it to an institutional repository or publish it in a book), with an acknowledgement of its initial publication in this journal.
Authors are permitted and encouraged to post their work online (e.g., in institutional repositories or on their website) prior to and during the submission process, as it can lead to productive exchanges, as well as earlier and greater citation of published work (See The Effect of Open Access).