Effects of Fish Oil and Tomato Powder Supplementation in Mojosari Ducks Diet on Egg Quality
Abstract
This research aimed to examine the effects of fish oil and tomato powder supplementation on egg quality of Mojosari ducks. A total of one hundred and forty Mojosari ducks (consisted of 20 male and 120 female ducks), aged at 40 weeks old, were randomly allotted into 20 flocks (each flock consisted of 1 male and 6 female ducks). Method used was experiment in a Completely Randomized Design with 5 treatments and 4 replications. Dietary treatments used were T0: basal diet (control), T1: basal diet + 1% FO, T2: basal diet + 2% FO, T3: basal diet + 1% FO + 1% TP; T4: basal diet + 2% FO + 1% TP. Data were analyzed using one-way analysis of variance (ANOVA). Result showed that supplementation of fish oil and tomato powder did not significantly affect (P>0.05) external egg quality (egg shape index, shell surface area, shell thickness and specific gravity). Dietary treatments also had no significant effect (P>0.05) on internal egg quality (albumen volume, yolk volume, albumen index, yolk index and Haugh unit). It is concluded that there was no detrimental effect of fish oil and tomato powder supplementation in Mojosari ducks diet on external and internal egg quality.Keywords: antioxidant, Haugh unit, laying duck, omega-3 fatty acids, poultry.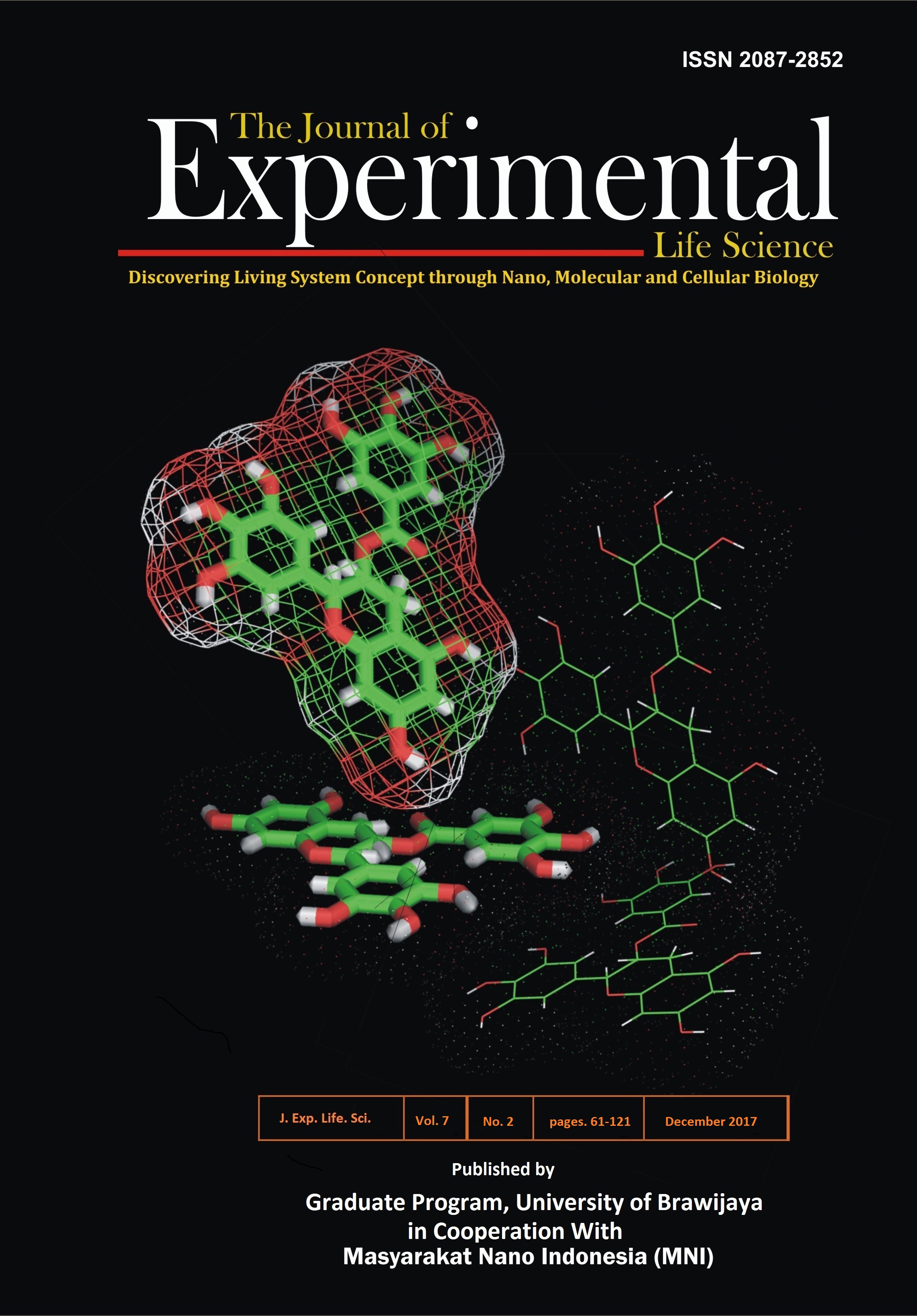 Downloads
License
Authors who publish with this journal agree to the following terms:
Authors retain copyright and grant the journal right of first publication with the work simultaneously licensed under a Creative Commons Attribution License that allows others to share the work with an acknowledgement of the work's authorship and initial publication in this journal.
Authors are able to enter into separate, additional contractual arrangements for the non-exclusive distribution of the journal's published version of the work (e.g., post it to an institutional repository or publish it in a book), with an acknowledgement of its initial publication in this journal.
Authors are permitted and encouraged to post their work online (e.g., in institutional repositories or on their website) prior to and during the submission process, as it can lead to productive exchanges, as well as earlier and greater citation of published work (See The Effect of Open Access).