Effect of Calcium Polysulfide Applications on Severity of Cocoa Pod Rot (Phytophthora palmivora Butl.) and Fungal Diversity
Abstract
Indonesian government gives a high priority for the development and revitalization of cocoa production. In 2012/2013, production of cocoa in Indonesia reached 410,000 ton from 1,774,500 ha (about 231 kg ha-1), lower than Ghana which is 835,000 ton from 1,600,300 ha (about 521 kg ha-1). One of the constraints of cocoa production in Indonesia is pod rot disease caused by Phytophthora palmivora, which can reduce about 90% of production during wet season. Calcium polysulfide was suggested as one of the potential, cheap and save substance to control P. palmivora. The purpose of this study was to evaluate the calcium polysulfide potential to control the disease and its effect on the phyllosphere-fungal diversity. A positive correlation was found between concentration of calcium polysulfide and inhibition of fungal growth in the media. Otherwise, a negative correlation was found between concentration of calcium polysulfide and fungal biomass. Disease severity of cocoa treated by calcium polysulfide 80 mL L-1 every week was 11.67% significantly lower than control, i.e. 68.33%. Furthermore, it was also found that the index value of fungal diversity on the phylosphere decreased by increasing concentration and interval of  calcium polysulfide application.
Keywords: Calcium polysulfide, Cocoa, Phytophthora palmivora.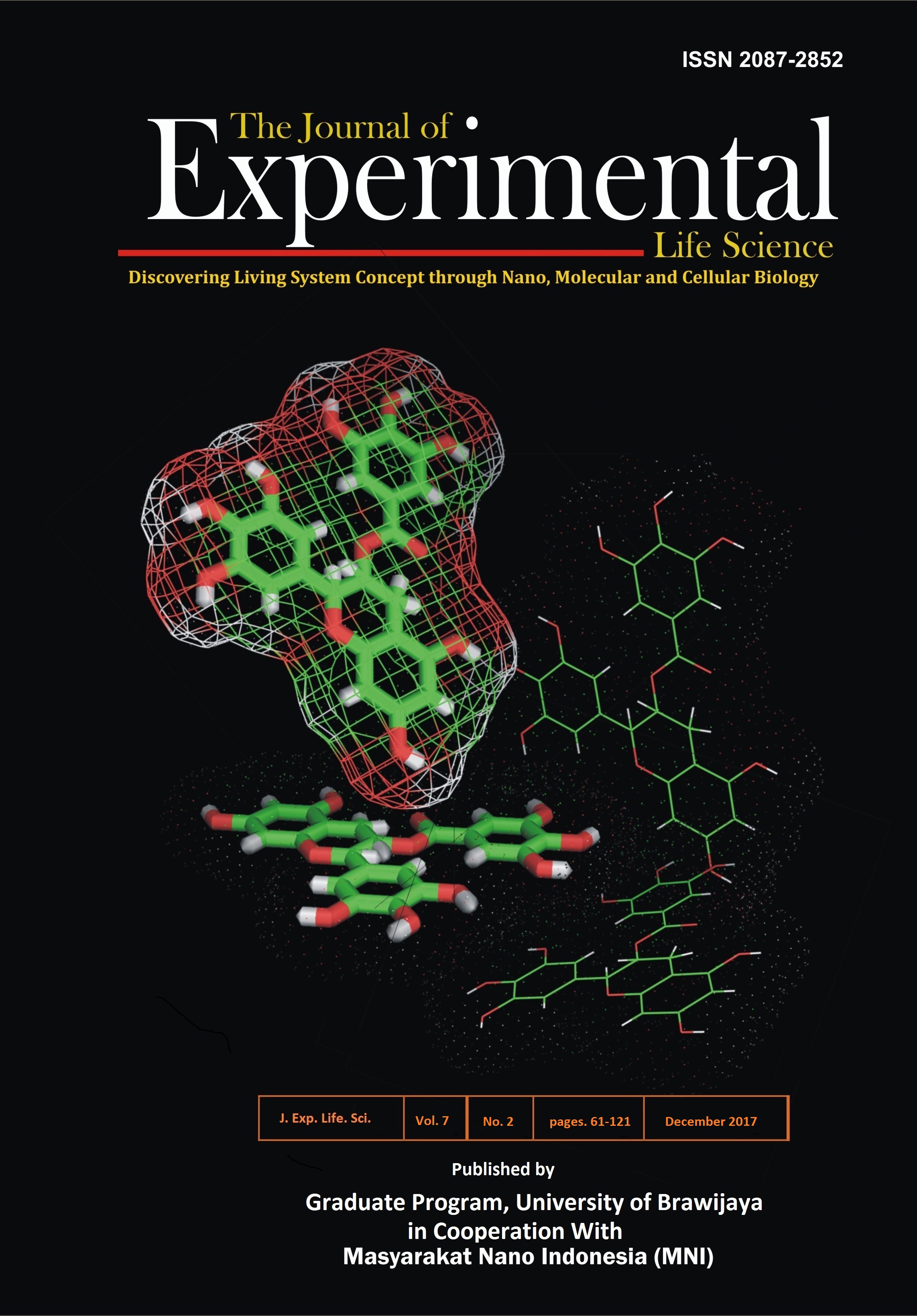 Downloads
License
Authors who publish with this journal agree to the following terms:
Authors retain copyright and grant the journal right of first publication with the work simultaneously licensed under a Creative Commons Attribution License that allows others to share the work with an acknowledgement of the work's authorship and initial publication in this journal.
Authors are able to enter into separate, additional contractual arrangements for the non-exclusive distribution of the journal's published version of the work (e.g., post it to an institutional repository or publish it in a book), with an acknowledgement of its initial publication in this journal.
Authors are permitted and encouraged to post their work online (e.g., in institutional repositories or on their website) prior to and during the submission process, as it can lead to productive exchanges, as well as earlier and greater citation of published work (See The Effect of Open Access).